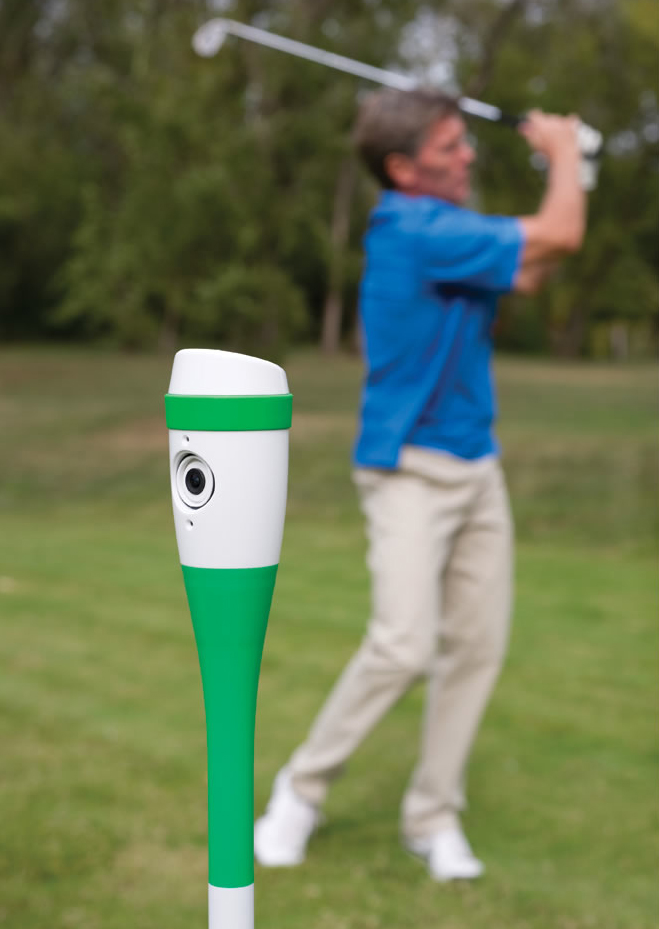 This month we are featuring this year's must have tech gifts for 2013! We thought this would be fun for the month of December and would love to know if these are on your wishlist too. Although you can't buy any of these products from us, we are including a link at the bottom of the post to make it easier on you to purchase for this month of giving (and receiving!) Happy Holidays!
With this tech giftable you will be ready for Augusta National in no time! The golf swing camera includes a wide angled lens that can capture your entire swing from 10 feet away.  It also records your game in HD quality with 720p or 1080p video and 30 or 60 frames per second.  All of this means that you can see your swing clearly and accurately without the helpful feedback of your golfing buddies.
The golf swing camera is designed for real life use on real life golf courses.  This includes how it is designed to fit perfectly in your golf bag.  It also includes a three-foot stake with a turf spike that is easily set for recording.  Two hours of charging provides plenty of power for an 18 hole round.
The camera includes 8 GB of memory storage to handle up-to two hours of recorded video.  It also includes a wind resistant microphone in case you want to announce information such as club, distance to the green and how beautiful the shot was.  Once recording is finished, the camera includes a usb cord to easily connect with your computer.
Buy it Here
While you are on the site you have to check out their Golf Cart Hovercraft...Please Santa, Please!!! Just a mere $58K!