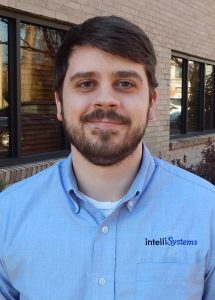 IntelliSystems is proud to announce the promotion of Mike McGhee from Senior Technical Engineer to Technical Operations Manager. Mr. McGhee is an indispensable resource to both the team at IntelliSystems and the local businesses that depend on them for IT support through his leadership, innovation, and an exceptional ability to figure out the best possible solution to technical problems that arise.
Mr. McGhee will be responsible for the day-to-day operations of IntelliSystems technical support as well as continuing his efforts working on automation, documentation, and innovation of processes and procedures for all technical aspects of the company.
"The entire IntelliSystems team is excited to see Mike take on this new role," said Kevin Wade, president and CEO of IntelliSystems. "His dedication to our clients, eagerness to learn, and technical skill is a wonderful asset to our company."
About IntelliSystems:
Founded in 1993, IntelliSystems is "The Small Business IT Department", with offices in Augusta, Aiken, and Columbia. Featuring a "60 minutes or less" response time for most technology problems, they use a proactive approach to leverage a variety of tools to manage client IT systems, resulting in less "fixing" of recurring problems that rob organizations of employee productivity. Specializing in business IT services, telecommunication systems, cabling and wireless contracting, cloud services, and backup and disaster recovery management, IntelliSystems strives to be a one-call resource for IT, Internet, and telephone communications in both the CSRA and the Midlands. For more information, visit www.intellisystems.com.