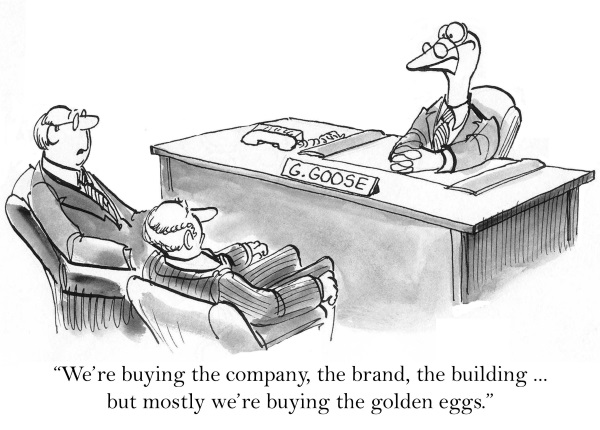 Technology is a fast-paced every growing industry with an economic landscape mottled with many competitors of different sizes. Among managed-service providers, mergers and acquisitions have become a common growth strategy. Companies will look to merge with or acquire another company for several reasons: expansion of services, geographic expansion, increased sales, an owner wanting to exit the industry, etc. Each of these reasons is different and carries its own motives, approach, and objective that can impact the corporate culture, services, and the customer experience.
Many managed-service providers look to expand geographically through acquisition. A managed-service provider usually begins with a single location and will grow its service radius around that location moving into adjacent markets when appropriate. They may merge or acquire other local providers as part of their strategic growth projection. On the other hand, some IT companies jump geographies. You will see these managed-service providers have offices scattered in regions that appear unconnected to one another. A good bit of Business IT management can be handled offsite; therefore, it is easy for an advantageous outside competitor to seize regional opportunities by acquiring local companies. This helps them quickly "set-up" shop and assume an established book of business. How does this affect customers?
If, for example, your local Managed-Service Provider was acquired by an outside firm, how would the new company understand the local market well enough to continue the same service, products, and community engagement as your current provider? How quickly can this new company get up to speed on your business and the services you have and need? Managed-Service is a service-based business. It's not the same as a can of soda that is the same no matter who sells it. People are behind your IT. The key to a well-managed service provider is having the right people with the right training in place who understand the economy where you are doing business. This is demonstrated through stable staffing, consistent recruitment, and leadership in the local economy. Mergers cause many changes in staff, ownership, and corporate culture, which can affect the delivery and quality of service.
Mergers complicate a lot of internal processes. Services that may have been handled locally could move out of the area, like phone technical support. Other systems like financial and operation processes, employee policies, and customer orders are thrown into question. If two merging companies are using different vendors for hardware, PSA software, applications, or BCDR services, this can cause headaches when processing customer purchases and the corresponding billings, resulting in delays and inaccurate invoicing. Merging companies will eventually streamline duplicate systems. But the transition period could leave the customer bearing the brunt of the discord.
Customers are right to be concerned about how merging Managed Service Providers will affect them. The value of the merge is entirely based on the existing customer contracts, projected income, and the possibility of cutting cost to increase the profitability and growth of the new post-merger company. Often new ownership will re-evaluate existing contracts. Contracts with services or products that are discontinued or re-valued are usually honored through the existing contract period. But you will probably see those offers change or be non-renewed when the contract is up. These changes in service can throw a customer's established network and IT service into uncertainty.
Most merger and acquisitions suffer through a transition period. But customers should not be made to suffer with them. If you find you are bearing more difficulties from a Managed Service Providers' merger than you should, perhaps it's time to look toward another company with a bit more stability.