Complete IT Support for Engineering and Construction Companies - Keep creative focus and log more billable hours with reliable IT
Frequent downtime in your field means lost productivity, missed deadlines, and crippling costs. For every minute your team isn't productive, you lose billable hours and revenue.
Your business faces unique technology challenges: certain people may need 24/7 access to their computer tools, CAD and design software must be properly integrated to offer maximum speed and reliability, and your firm's network must maintain uptime.
Here's how IntelliSystems can help:
Protect your electronic files.
Ensure all software packages on your network work well together.
Maintain your computer network for a stable, rock-solid foundation for your firm.
Virtually eliminate downtime with proactive monitoring and prompt support for all your employees.
Think of IntelliSystems as your firm's in-house IT department, at a fraction of the cost. Plus, tech support for your staff is always a phone call away.
Here are some of the services you can expect:
Fast Response Time. For critical problems we strive to begin working on a resolution immediately, but we guarantee to have a technician working on most problems within 60 minutes or less of your call. This is our standard procedure.
Fully-Staffed Help Desk With On-Site Engineers. Our team of support experts specialize in reliable networks with an unsurpassed dedication to our clients. If we cannot solve your problem remotely, our technical engineers are ready to help at your location for any issues or failures that require an onsite visit.
IT Planning & Consulting. Our team of experts can help you decide on the best hardware and software choices to fit your needs now and in the future. You have our guarantee that each IT consulting project will be completed ON TIME and within BUDGET.
100% Satisfaction – We Guarantee It. We are so confident that you will be satisfied with our IT services that we have a 90 day "Money Back/Cancel the Contract" guarantee.
Server & Desktop Management – Computer systems and servers are updated, backed up, and managed remotely. Your network is monitored and issues can be found and resolved long before they cause an issue.
Predictable Monthly Costs. We guarantee every bill to be detailed and accurate. You pre-approve all IT management services charges and will be billed accordingly and you'll never be surprised.
Put an end to disruptive technology problems. Having a reliable IT system in place is essential to making sure jobs are completed on time and within budget.

We would love to have a conversation with you to see if we would be a good fit to manage your company's IT. Give us a call or fill out the form on this page to get in touch with us.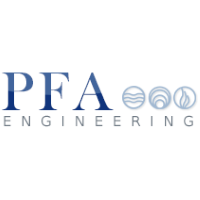 When my employees are fiddling with computers, they are not serving our customers. The biggest benefits we've received since hiring IntelliSystems is the peace of mind that backups are being taken care of and that systems are being monitored for indications of impending failure. Their IntellAlert managed IT services are transparent and require very little additional input from us. Having IntelliSystems support our entire network has given everyone freedom to focus on our business.
Martin Pruett,
Pruett, Ford and Associates Engineering
For more information on how IntelliSystems can help your company, fill out the form below
Important! We hate spam as much (or more!) than you and promise to NEVER rent, share, or abuse your e-mail address and contact information in any way.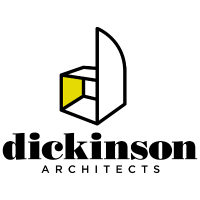 We have experienced many benefits since hiring IntelliSystems to manage the IT in our office. We now have more consistent up time and less time that I have to spend resolving issues or coordinating resolutions to issues that we once had with computers, servers and software. Their staff is well qualified and services are reasonably priced. Their team is in the background until an issue arises, and in that case issues are always taken care of promptly.
Nick Dickinson,
Dickinson Architects