Trusted IT Support for Accounting and Financial Firms since 1993

Accounting and financial firms have a unique set of technology requirements. In order to meet client needs your data must be private, secure, and protected. You and your staff need constant access to computer systems, a reliable network, and your software must be up-to-date and fully integrated to protect your clients' most important assets.
IntelliSystems understands how important reliable technology infrastructure is to businesses in the accounting and financial industries; and with our team of experts we deliver exactly that.
Here's how we'll position your company for success:
Virtually eliminate downtime with proactive network monitoring.
Preserve and protect your electronic files.
Make certain the software packages you need work together.
Increase employee productivity with training and ongoing support.
Aid and uphold compliance and security standards
We'll partner with your business to find the service plan that meets your needs without breaking your bank. Let us show you how we can increase billable hours - and your bottom line.
Here are some of the services you can expect:
Fast Response Time. For critical problems we strive to begin working on a resolution immediately, but we guarantee to have a technician working on most problems within 60 minutes or less of your call. This is our standard procedure.
Fully-Staffed Help Desk With On-Site Engineers. Our team of support experts specialize in reliable networks with an unsurpassed dedication to our clients. If we cannot solve your problem remotely, our technical engineers are ready to help at your location for any issues or failures that require an onsite visit.
IT Planning & Consulting. Our team of experts can help you decide on the best hardware and software choices to fit your needs now and in the future. You have our guarantee that each IT consulting project will be completed ON TIME and within BUDGET.
100% Satisfaction – We Guarantee It. We are so confident that you will be satisfied with our IT services that we have a 90 day "Money Back/Cancel the Contract" guarantee.
Server & Desktop Management – Computer systems and servers are updated, backed up, and managed remotely. Your network is monitored and issues can be found and resolved long before they cause an issue.
Predictable Monthly Costs. We guarantee every bill to be detailed and accurate. You pre-approve all IT management services charges and will be billed accordingly and you'll never be surprised.
Think of IntelliSystems as your in-house IT department, at a fraction of the cost and always a phone call away.
We would love to have a conversation with you to see if we would be a good fit to manage your firm's IT. Give us a call or fill out the form on this page to get in touch with us.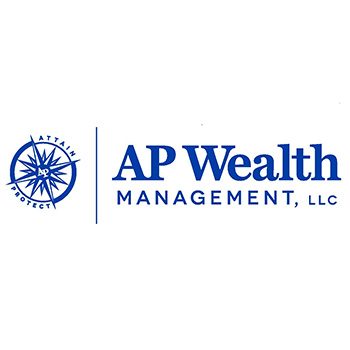 The majority of the time when we call IntelliSystems with a 'technical challenge' someone immediately accesses the offending computer remotely and resolves the issue, or begins the resolution process! In our business if our computer is not functioning, we cannot work and service our clients and ...Read More
Cindy Wilkinson
AP Wealth Management, LLC
For more information on how IntelliSystems can help your business, fill out the form below
Important! We hate spam as much (or more!) than you and promise to NEVER rent, share, or abuse your e-mail address and contact information in any way.
As a company that has been with IntelliSystems now for 10 years, we appreciate their quick response when we need it. We once had the hard drive on our server crash and it was seamless to get up and going again with virtually no down time. Particularly during tax season, it's nice to know that they are just a call away for us during our busiest time with the ability to remote in and fix any problem we may have.
Matt Verdery,
Mattison R. Verdery, CPA, PC